H2020 SeaClear project, in which the University of Dubrovnik is one of the project partners, won the WPSP World Ports Sustainability Program award in the category "Environmental care.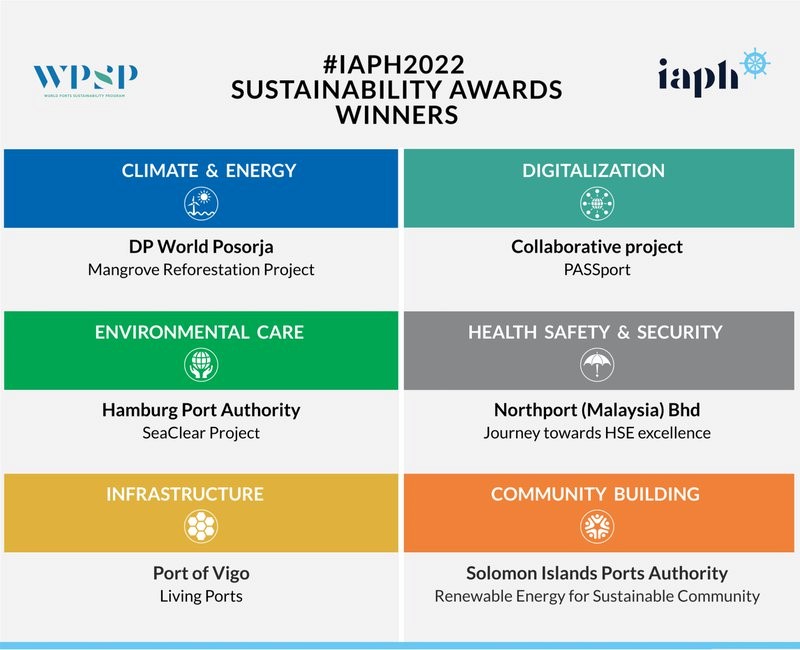 Among the winners of the # IAPH2022 Sustainability Awards in six categories, announced by the IAPH during the official gala dinner of the IAPH World Ports Conference, held at the Vancouver Convention Center off the coast of Canada, was the SeaClear project – Hamburg Port Authority.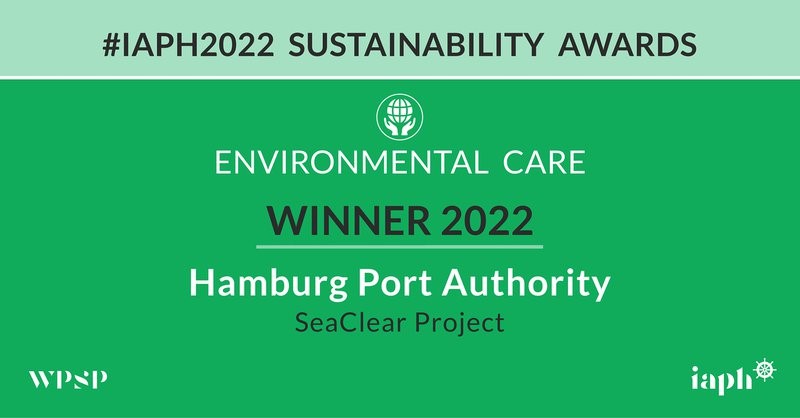 The SeaClear project, funded by the Horizon 2020 Science Innovation (RIA) funding scheme, aims to develop an efficient, cost-effective, and innovative solution for the detection, mapping, and collection of marine litter, of which 94% is estimated to be on the seabed. Underwater detection sensors allow them to operate in low visibility conditions. Robots will be able to identify garbage using artificial intelligence that learns and is able to distinguish marine flora and fauna from marine litter. The collection is performed by a larger robot that navigates to the place where the waste was found and removes it using a gripper-suction device. This process is carried out in accordance with nature protection standards.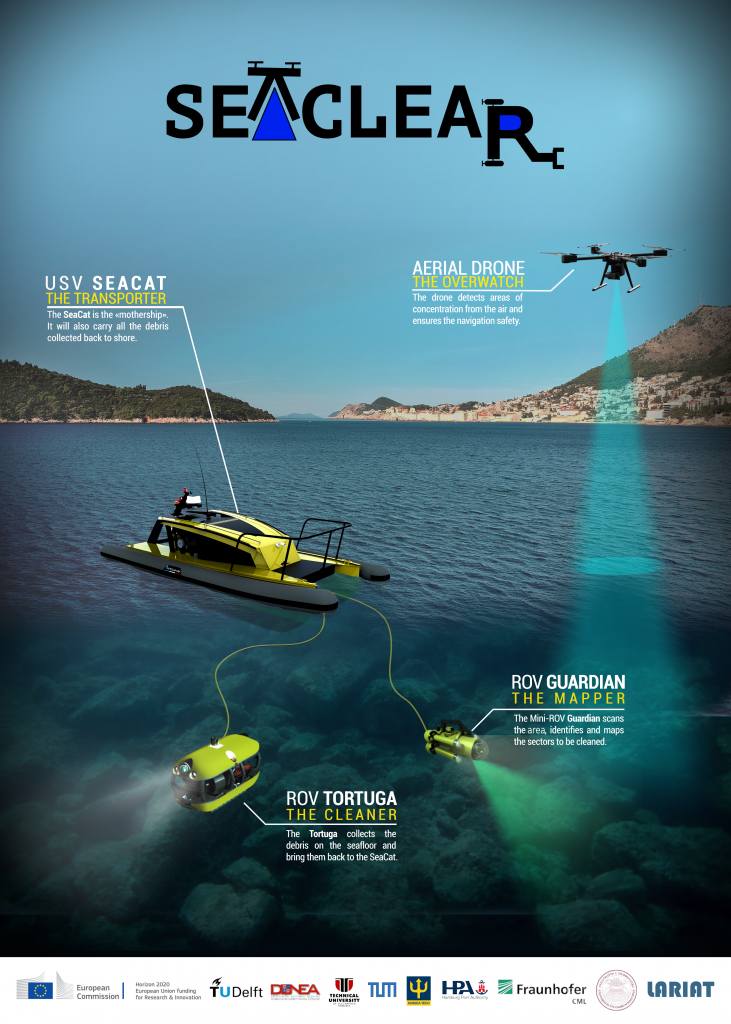 The total budget of the SeaClear project is slightly less than 38 million kunas and is financed 100 percent by the European Union from the HORIZON 2020 – RIA program, through which more than four and a half million kuna has been provided for the University of Dubrovnik. The project leader at UNIDU is assoc. prof. Ivana Palunko, Head of the Laboratory for Intelligent Autonomous Systems (LARIAT) from the Department of Electrical Engineering and Computing, which contributes to technological development in the field of robotics, artificial intelligence and automatic control, and the project also involves assoc. prof. Marijana Pećarević from the Department of Applied Ecology, in order to ensure that the system of robots that will be developed does not endanger the flora and fauna in the marine environment in any way, and assoc. prof. Nebojša Stojčić from the Department of Economics and Business Economics, who provides access to the project through a feasibility study to further investigate the economic viability of such a system. The main coordinator of the project is Delft Technical University from the Netherlands, which is one of four academic institutions along with Munich Technical University, Cluj-Napoca Technical University from Romania and the University of Dubrovnik. In addition to academic partner institutions, the project also includes the company SST – SubSeaTech from France, Fraunhofer CML from Germany, and the Port Authority of Hamburg and the Regional Agency DUNEA as end-users. The only Croatian partners are the University of Dubrovnik and the DUNEA Regional Agency, which have provided more than six million kuna for the Dubrovnik-Neretva County. The project was applied for at the invitation of Information and Communication Technology 2018-2020, the Science and Innovation Funding Scheme (RIA) and out of a total of 56 applicants, one of the four projects approved for funding.
Congratulations to all SeaClear project partners!